NSW v New Zealand Young Rider Challenge
Jumping NSW are again hosting the NSW v New Zealand Young Rider teams challenge on borrowed horses.  This will take place at The Sydney International Equestrian Centre from Friday 29th September in the afternoon from 2pm again on Saturday 30th Sept and Sunday 1st October.
The Kiwis are sending a strong team of experienced Young Riders to take us on once again.  The score stands at one all from the last two competitions in Australia.
Spectators welcome. Saturday & Sundays competitions are incorporated into the JNSW Olympic Arena training weekend and their first rounds will start roughly around 9.30am with the 1.10m.
Meet the teams .....
NEW ZEALAND
Briar Burnett-Grant
I am a 17 year old student from Taupo.
This will be my 2nd time taking on Australia as part of a Young Rider team. In New Zealand, I have won the Young Rider Series, Pony Grand Prix Series, Pony of the Year and been Runner Up National Horse Grand Prix Champion in 2015 (1.40m-1.50m).
Most recently, I have won two 1.40m-1.50m Horse Grand Prix's in a row on my main horse, Fiber Fresh Veroana. I have had Veroana since he was a 7 year old to which we won the 7 Year Old of the Year at Horse of the Year in 2016.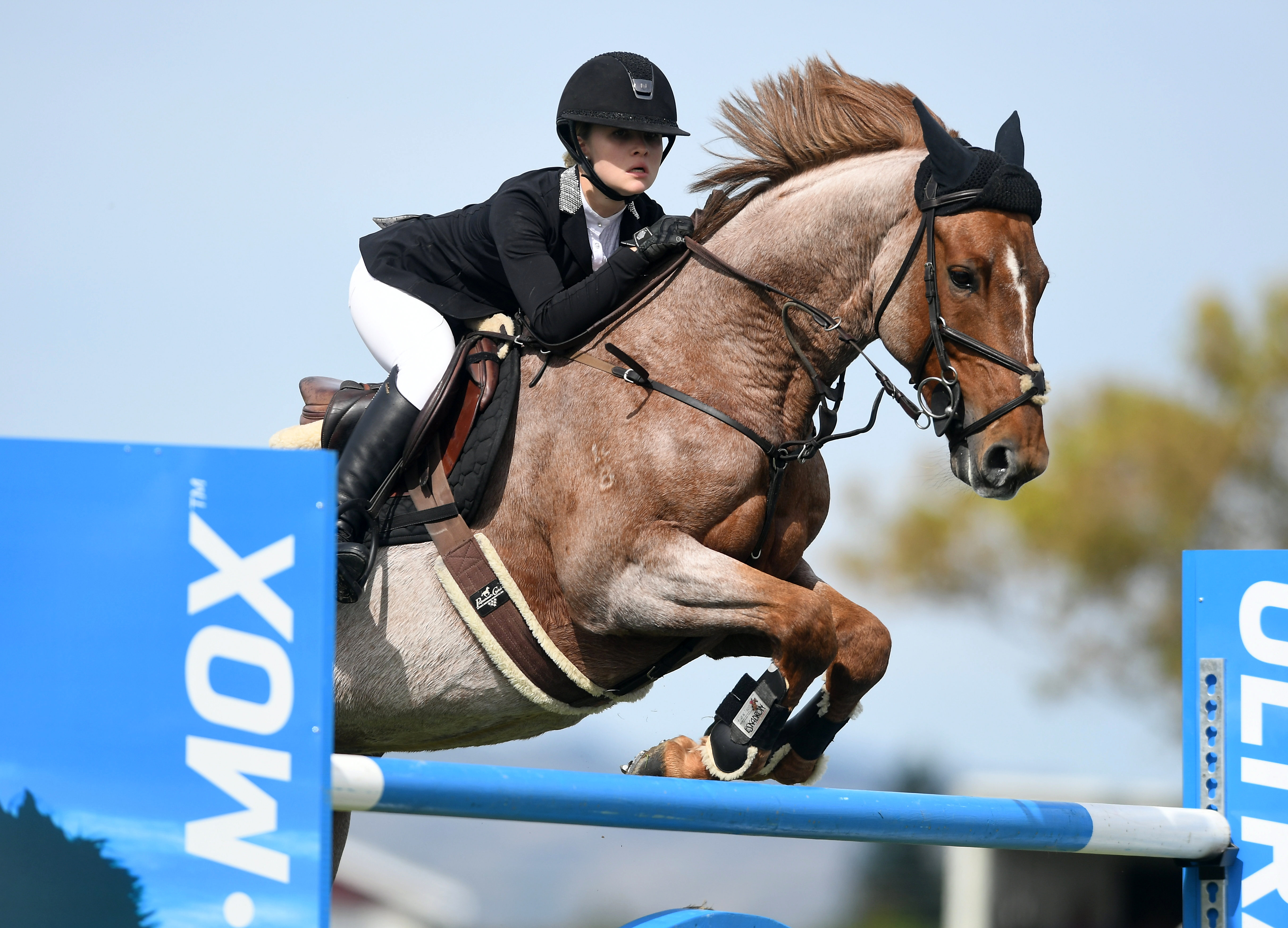 Lucinda Askin
Part time rider and part time farm worker.
I was part of the winning New Zealand Junior team that competed in South Africa 2011. I was also a member of two South Island Young Rider teams 2016 and 2017.
Received the South Island Mitavite Young Rider Scholarship, also named in the New Zealand Talent ID squad for 2017/18.
This winter I worked and competed in Queensland placing 3rd in the YR at Nambour. This season I will compete my main horse Portofino in Young riders and Grand Prix.
Lily Tootill
Studies History and Law Massey University, 20 years old.
I have been part of 5 New Zealand teams since 2009 but only two teams that have taken on Australia head to head. One senior team that competed in Australia in March 2017 and one young rider team that competed on home ground in January 2017. Both occasions saw Australia become victorious but third time lucky!
In New Zealand I compete at World Cup Level on Ulysses NZPH and also have some younger horses progressing through the grades. Ulysses and I won the Olympic Cup at the 2017 New Zealand Horse of the Year show, we were also the winners of the Dannevirke World Cup Round and picked up 3rd in the Sydney Open at Equifest and 4th in the Gold Tour final at Elysian Fields this year. I am lucky enough to be sponsored by Australian Clothing range Emcee Apparel, Devoucoux NZ, BetaVet, and Mitavite.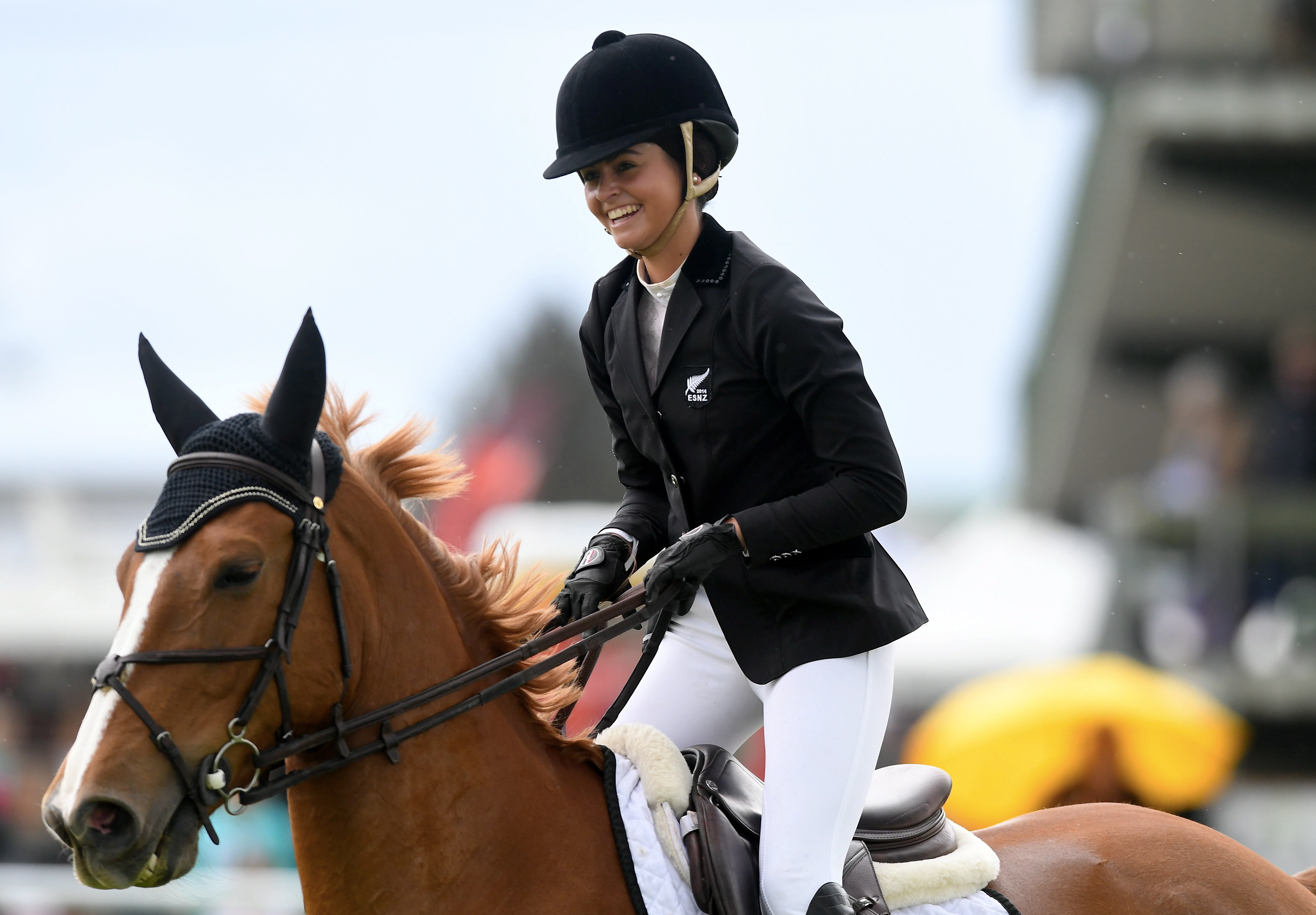 Emily Hayward
18 years old, in her final year at high school. Last year placed 4th in her 1st ever World Cup. Will be competing at World Cup level this season.
Winner of NZ Grand Prix Series 2 years running. Winner of Young Rider Series 2017 and last season produced her own young horse to take out the NZ 5 year old series. Also took out the World FEI Challange in NZ.
Aims to travel to Europe at the completion of this season.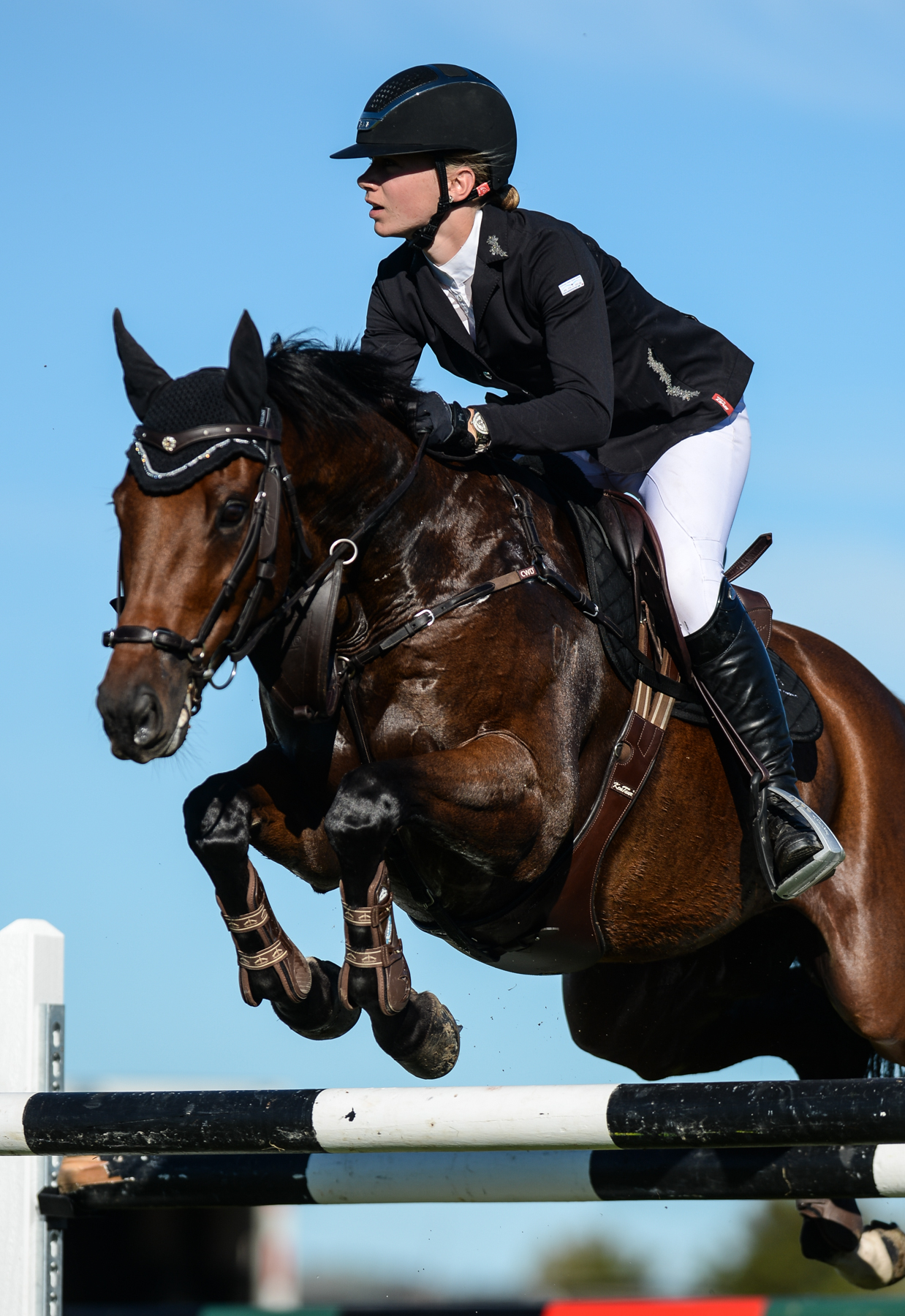 NEW SOUTH WALES
Valentia Aliprandi
18 years old, been riding since before I could walk, currently completing year 12 HSC and competing in juniors and young rider classes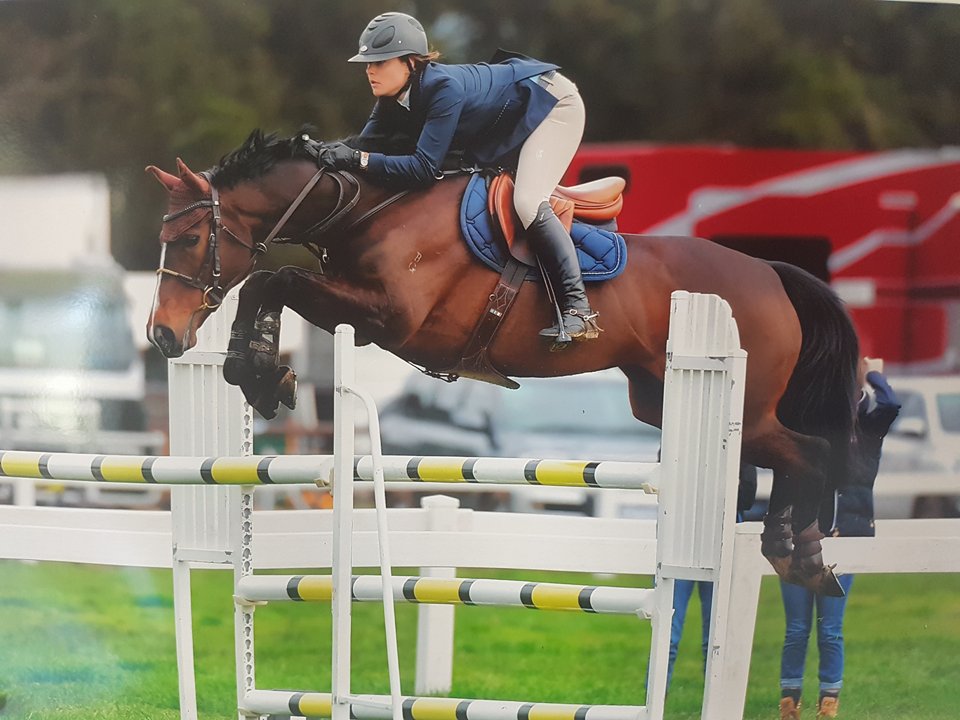 Stephanie Mackillop 
Age 21
Studies Bachelor of Science in Agriculture at Sydney University. 
I have been part of 2 teams that have taken on NZ before. In 2015 I was the captain of the winning NSW team in the NSW v NZ at Camden Youth SJ Festival. I was also part of the winning Australian team that took on NZ in Gisborne in January this year.
In Australia I compete in Young Riders on my mare Yirrkala Exclusive and recently placed 6th in the overall Young Rider Championships at our National competition in Victoria.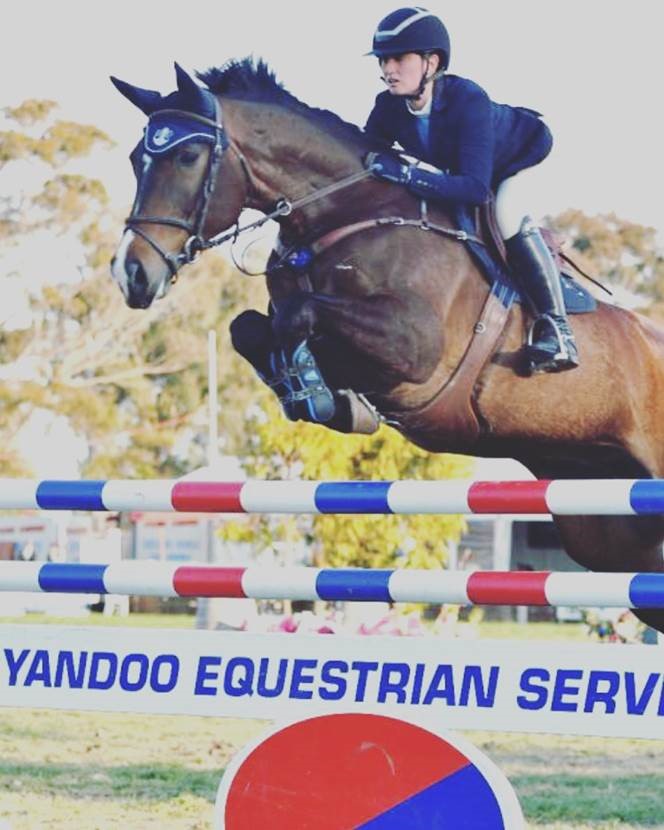 Maverick Miles
Mav is a 20 year old showjumper from Sydney. He has been riding from a young age and had a very early interest in showjumping. Maverick's family run Emcee Equestrian and breed showjumping horses in Windsor, NSW on the outskirts of Sydney.
Mav rides his family's home bred horses and competes to young rider level. He has recently had success with Emcee Gwynedd placing in the FEI2* class at Showcase of Showjumping and Emcee Amigo Estrada, winning a class at the 2017 Australian Championships.
Maverick is studying Communications at university and is an avid rugby fan.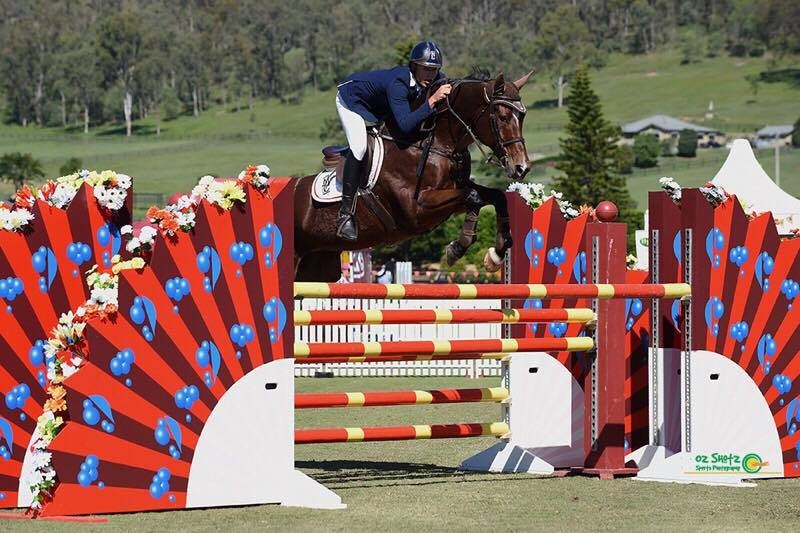 Milly Fisher
Milly is 16 years old, from the Hunter Valley where she attends Scone Grammar School.
Passionate show-jumper with 4 horses in work, most of them youngsters. Coached by David Cameron and mentored by Ron Easey.
Current Hunter Valley Junior Champion who represented Australia at the Hongcheon CSIP in South Korea 2016. Youngest ever winner of Bega's Malcolm Slater Memorial Trophy.
Favourite riders are Luciana Diniz and Scott Brash, from whom she'd love to borrow Hello Forever.
Wants a career in showjumping. If she's not riding horses she's photographing them, other hobbies, skiing, backgammon.