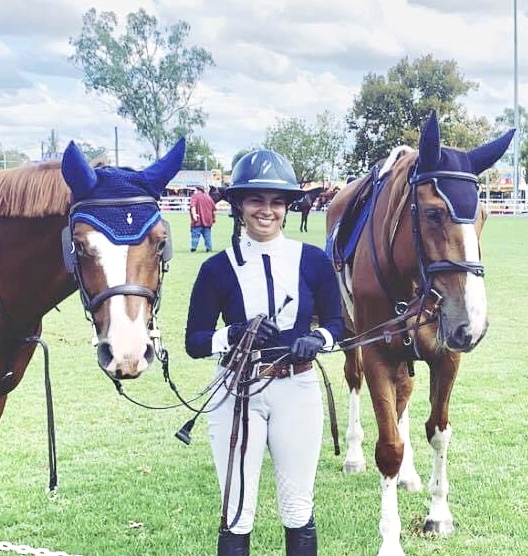 Camden Show
On the outskirts of Sydney, The Camden Show remains truly
….'Still a Country Show' 
Camden's 2022 Show cancelled as the grounds were under eight meters of water due to the record March floods.  And Covid disrupting plans for the 2021 Show
The Camden Show holds a special place in the hearts of the people of Camden and surrounding districts. Despite the changing demographics of the local area the Show has maintained its rural charm and agricultural focus since the inaugural show held in March 1886. It is one of the largest and most popular events in the Macarthur District and has ranked in the top 5 Shows in NSW.
Providing huge exposure to Exhibitors and Contributors, where they are able to promote their goods and services to over 44,000 visitors over the Show weekend. 
The Committee sees the Annual Camden Show primarily as a community event to showcase and promote excellence in agricultural, horticultural, commercial and industrial resources in the Macarthur region through competition, exhibition and entertainment in a relaxing and enjoyable environment.
Camden Show promotes excellence in Agriculture with an emphasis on livestock competitions and exhibitions in horses, cattle, poultry, goats, alpacas, sheep and dogs to name a few.
The Camden Show is run almost entirely by volunteers. It is run by the community, for the community!
Showjumping at the 2023 show was held on the refurbished main arena providing perfect footing for the four legged jumping athletes.   Top International Course Designer John Vallance from Orangeville designed the courses for the two days of jumping.
Generously sponsored by local businesses and providing great entertainment for the spectators.
Thanks to the 2023 sponsors –
• Australian Warmblood Horse Assoc Ltd. (NSW Branch)
• Camden Furniture One
• D & R Stockfeeds
• Eagles Automotive Centre
• Equestrian Sports Promotions
• • Macarthur Automotive
• Pinnacle Tax & Accounting Pty Ltd
• The University of Sydney Veterinary Hospital
• TJ & RF Fordham Pty Ltd - TRN Group
Jumping On Friday – Results:
Class 1 – 1.20m Jump Off Class Art. 238 2.2
1st        Andrew Inglis (Maroota) riding Alillie
2nd       Jess Stones (The Oaks) riding PPP Seductor
3rd       Monique Barrett (Camden) riding Dusky Farm Duncan
4th       Andrew Inglis (Maroota) riding Indiana Goodtimes
5th       Vicki Roycroft (Mt White) riding Kenny Casino
6th       Sophie Baldwin (Bowral) riding CW Conquest        
Class 2 – 1.30m Jump Off Class Art. 238 2.2
1st        Andrew Inglis (Maroota) riding Laracas
2nd       Vicki Roycroft (Mt White) riding Kenny Casino
3rd       Aaron Hadlow (Dapto) riding Cera Stiletto
4th       Michael Hirons (Somersby) riding Sup Pop
5th       Vicki Roycroft (Mt White) riding Copabella Ventura
6th       Kathy O'Hara (Londonderry) riding Emissary Lass
Class 3 – 1.40m Jump Off Class Art. 238 2.2
1st        Andrew Inglis (Maroota) riding Laracas
2nd       Jess Stones (The Oaks) riding Chatina
3rd       Millie Fisher (Scone) riding Picableu
4th       Aaron Hadlow (Dapto) riding Vahlinvader
5th       Michael Hirons (Somersby) riding Sup Pop
6th       Maverick Miles (Pitt Town) riding Verdasco
Class 4 – 95cm Two Phase Special
1st        Tony Priestley (Yerrinbool) riding Jo Jo
2nd       Laura Norley (Paterson) Far Out Lloyd
3rd       Charlotte Darcel (Moss Vale) riding Karlo Rosso
4th       Olivia Carter (Camden) riding Kitara Bellefon
5th       Olivia Brindley (Bowral) riding Wing It
6th        Nicole Ralti (Sydney) riding Alahambra Milk and Honey
Class 5 – 1.04m Height Class Two Phase Special
1st        Anna White (Mudgee) riding Body Builder
2nd       Kathy O'Hara (Londonderry) riding Sagesse
3rd       Shannon O'Mea (Kurnell) riding Isle of D'Lago
4th       Ally Mosely (Sydney) riding Prince of Modena
5th       Ruby Conlon (Thirlmere) riding Lemonade Mika
6th        Andrew Inglis (Maroota) riding Aniklas       
Class 6 – 1.04m Junioe Height Class Two Phase Special
1st        Olivia Carter (Camden) riding Kitara Bellefon
2nd       Charli Stevens (Razorback) riding Royal River Phantasia
3rd       Georgia Dale (Sydney) riding Hashtag Trouble
4th       Olivia Brindley (Bowral) riding Wing It
Class 7 – 1.15m Open Two Phase Special
1st        Tony Priestley (Yerrinbool) riding Daibyn Fairlings Kiss
2nd      Sarah Dodd (Richmond) riding Oaks Carmine
3rd       Isabelle Mirani (Wilberforce) riding Diamond B Bellissimo
4th       Isabelle Mirani (Wilberforce) riding Redleaf Cabbage
5th       Lori James (Glossodia) riding Bond Girl SHP
6th       Shannon O'Meara (Kurnell) riding Isle of D'Lago
Jumping On Saturday – Results:
Class 9 – 1.15m Jumping NSW Amateur of the Year Series Championship Jump Off Class Art. 238 2.2
1st       Isabelle Mirani (Wilberforce) riding Redleaf Cabbage
2nd      Isabelle Mirani (Wilberforce) riding Diamond B Bellissimo
3rd       Abbey West (Terrey Hills) riding Aniklas
4th       Ysolde Okumura Jones (Hawkesbury) riding Valkyrja
5th        Jim Scobie (Gundagai) riding Fernhill Aussie Balou
6th       Ruby Conlon (Thirlmere) riding Lemonade Mika
7th       Sarah Dodd (Sydney) riding Oaks Carmine
8th       Lori James (Glossodia) riding Bond Girl SHP
9th       Lori James (Glossodia) riding Restauranter SHP
10th     Shannon O'Meara (Kurnell) riding Isle of D'Lago
Class 10 – The Camden Show Mini Prix – Two rounds second round on time Art 273.3.3
1st        Andrew Inglis (Maroota) riding Laracas
2nd      Maverick Miles (Pitt Town) riding Verdasco
3rd       Natalie Mohr (Terrey Hills) riding Dylano
4th       Colleen Brook (Wilberforce) riding Connollys Karachi
5th       Tallara Cameron (Wilberforce) riding RR Monster
Class 11 – The Camden Show Grand Prix – Colin Kelly Memorial –
Two rounds second round on time Art 273.3.3
1st       Aaron Hadlow (Dapto) riding Vahlinvador
2nd       Jess Stones (The Oaks) riding Chatina
3rd        Jess Stones (The Oaks) riding PPP Seductor
4th       Millie Fisher (Scone) riding Picableu
5th       Andrew Ellis (Llandilo) riding Chumbawumba
Class 12 – 1.25m Open Art. 238 2.1
1st        Andrew Inglis (Maroota) riding Indiana Goodtimes
2nd       Tallara Cameron (Wilberforce) riding Halona
3rd        Monique Barratt (Camden) riding Dusky Farm Duncan
4th       Ella Silk (Sydney) riding Redgum Conan
5th       Tallara Cameron (Wilberforce) riding Oaks Quebec