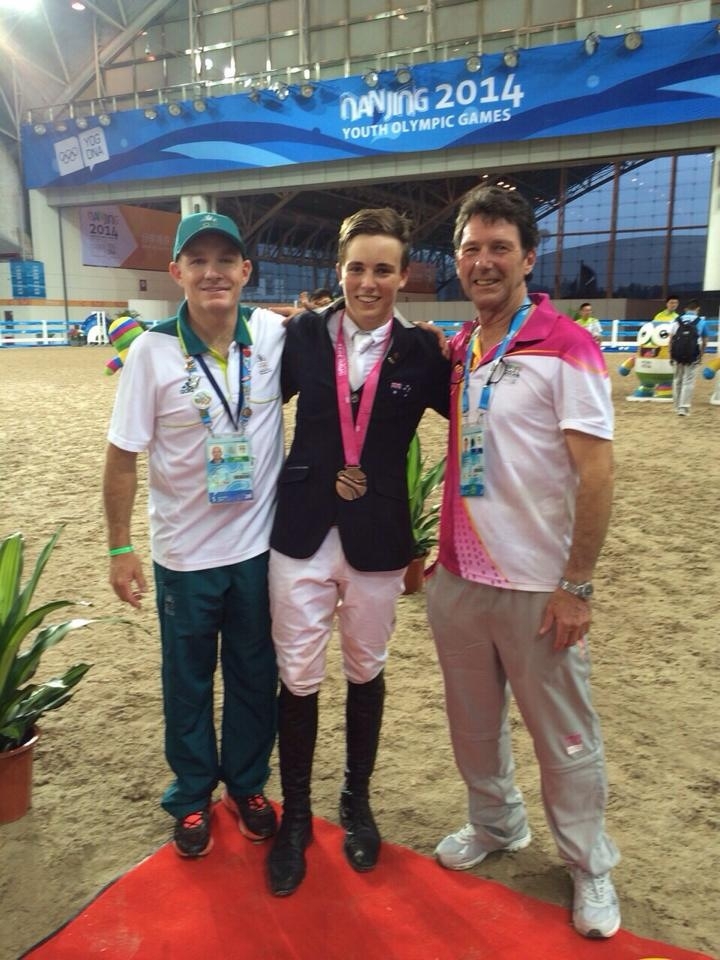 Photo supplied by Craig Hunter
Jake Hunter wins Bronze at Youth Olympics
Jake Hunter and his young mare For the Star put in a stellar performance to win the bronze Individual Jumping medal at the 2014 Youth Olympics held at the YOG in Nanjing, China
Four riders went into an intense jump-off for a medal placing after remaining clear over 2 days of competition. Jake knocked one rail, however this was still enough to take out the bronze medal behind Emily Fraser on Exilio winning the gold (New Zealand) and Martina Campi on Darina taking silver (Argentina).
Australian John Vallance designed a testing course and the second round featured many fences at maximum height of 130cm. The jump-off was an exciting competition over a challenging course with penalties for both jumping faults and time.
"I just went out and rode my own ride" an excited Jake said. "It was unbelievable".
Congratulations Jake.